Friday, September 11, 2009
Tuesday, September 8, 2009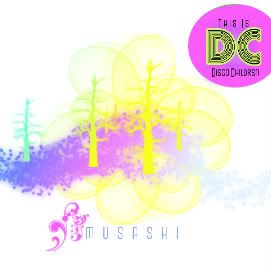 I am very pleased to host this fantastic selection. I having been trying to get a mix from him like this for 2 years.
This is a limited opportunity to checkout an amazing record collector in action. This download link will
only
be available for 5 days. So fill yer boots!
Here is what Mu had to say:
This is DC, is an off the cuff selection of the best moments from my one time radio show 'Back to DC'. The DC stands for philosophy behind my first party organization Def Conn/Disco Children, which featured such luminaries as DJ Harvey, Thomas Bolluck and Jay Hannon back in 1987. The idea was simple 'do it because it's there to be done'. That's what I tried to do on the show where I played live in a bar in Tokyo reading poetry and comics and erotica while playing children's toys and assorted instruments like my favorite nose flute and playing the same album from one side to the other over and over on one deck while on the other playing the kind of music featured here. Though the show is over the music of course lives on.

Download link {Removed Download limit reached}