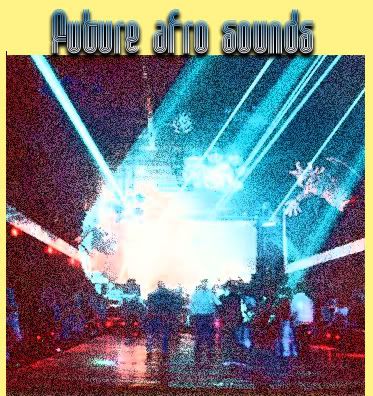 In the
Beppe Loda interview
conducted by Tropical Jeremy Campbell, he mentions an austrian artist named DJ Enne who had an afro inspired release on Compost. So I sourced it out and here you go. New productions in an afro/cosmic vibe. I can't recommend Jeremy's interview enough. Peace and Happy Friday.
DJ Enne pres Lago Di Garda - Desenzano (Vocal Mix)
DJ Enne pres Lago Di Garda - Desenzano (Intrumental mix)
DJ Enne Pres Lago Di Garda - Lazise
Buy the record
here
Ennespace
Enne's bio
1982 while clubbing at the garda lake area DJ ENNE was hit by the afro-funky-cosmic disco sound and started his DJ career in his hometown Innsbruck/Austria as the first resident at the legendary Galaxy Club, foundet in autumn 1983. The music at the Galaxy was similar like the Cosmic and Typhoon Discotheque, a mixture of: jazz, funk, fusion, german electronics, dub, disco & brazilian stuff.