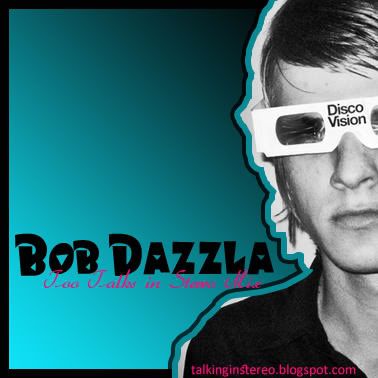 San Diego's newest Disco malcontent rises to the challenge with an exclusive mix for Talking in Stereo.
Tracklisting:
Tony Allen - Nepa Dance Dub
Skatebard - Flashes in the Night
Phill & The Friends - This Man
Tom Tom Club - Suboceana (Magic Juan mix)
Ultracity - Divisadero
Chroma Oscura - Glow Worms
The Earons - Land of Hunger
Vangelis - Multi-Track Suggestion
Blackway - New Life
Cosmo V. - Fern Groove
Randaberg Ego Ensemble - Kepsj
John Daly - Move
Low Motion Disco - Love Love Love (Still Going Remix)
16 Bit - Where Are You (Instrumental)
Queen Samantha - Take a Chance
BobDazzla is a San Diegan disco dancer, sweet romancer, record collector/player, and proud member of the
Calsound. com
internets team. With a raunchy last name like Dazzla it should be no surprise he warmly embraces the leftfield/beardo/weirdo side of the disco spectrum. Dazzla knows how we do it over here at the Salty Disco and so he's abandoned his usual schtick of "MAXIMUM DISCO RUSH" and turned down the tempo a few notches for this mix. Solid Sunday groover all the way through.
Bob knows you'll enjoy.
You can get a little taste of the man and check out his upcoming gigs on his myspace at:
http://www.myspace.com/bobdazzla
Le Mix de Bob Dazzla