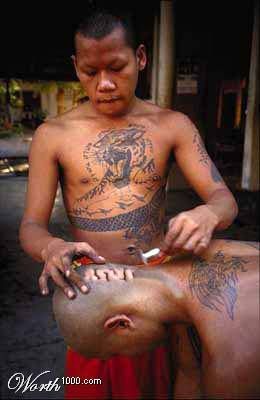 Mr Tobias (rekids/BearFunk) is an up and coming producer and elegant member of the DJ History Forum. I have been digging his stuff lately. His new release on Rekids is suppose to be ace and contains a Quiet Village remix.
Def support this new guy on the block. Find his productions and remixes @
Piccadilly
2 for Toby
contains- Toby Tobias_A_Close_Shave_Original_Mix & Extraproduktionen_Subgreen_Toby_Tobias_Mix
Reviews of Toby's Close Shave track
IDJ - July 2006
Former Raw Talent winner toby comes up trumps with a funked-up electronic beast on Metthew E's fresh new label. Lez: 'I like this! There's a really nice groove going off here, and the techy percussion works really well too. There's a great separation of sounds too, you can hear each one working really well and there's lots of interesting electronic stuff in general!'.