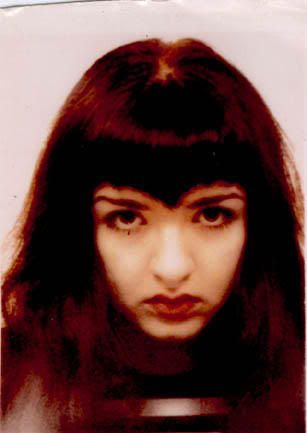 With all of the glut of new releases having come out this year, one release has really caught by ear in its design, sound, and style.
POLLYester
's 12'' on Germany's
Love in C Minor
had a very limited pressing with great cover art and of course a unique sound. It has a new wave/no wave charater with a very cool Mooner cosmic chuggy remix of the lead track Amen.
Mooner
was kind enough to answer some of my lame interview questions.
Also a special treat Mooner and Polly have also put together a collection of tracks they enjoy for your listening pleasure.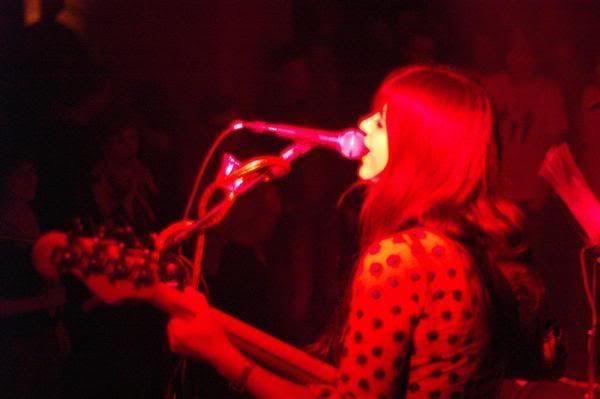 1)
Explain how the "band" works. it is a band right? Whose responsible for what?

Mooner: general manager, guy - to -call-when-sth-is wrong
Polly: Vocals and Bass guitar, arrangements
Yossarian: percussion+drums, vocals
DJ Kaput: sound engine, Effect Unit, Ronald Space Echo
2)
How did you guys meet?

We´re all good freinds since a long time, polly is my wife, Yossarian was in other bands with Polly before, and Kaput is our longtime Zombocombo compagnion (Zombocombo is our monthly party)
3)
Describe an early musical memory.
Cassette tape that my mom gave me.
A side Pink Floyd - Another Brick in the wall
B Side: IDEAL (first album 1981)
4)
Describe the recording process? What equipment do you use? Where do you record?

Really simple equipment, mainly bass guitar, a lot of percussion, some synth and a Hohner Clavinet.We´re gonna record at Patrick Pulsinger´s studio in Vienna, before just at freind´s studios...
5)
When/Where was the last time a DJ moved you on the dance floor?

Mooner: Last time it was probably Jeans Team.
Polly: Florian Keller (of Compost)
6)
Explain the philosophy of Love in C Minor (the Label)?

LICM is a countdown label: We´re releasing records counting down from 10. That means after 10 releases, the label will commit suicide!
7)
What's next for POLLYester? Is there an album in the works?

Pollyester will go on tour in Japan (September 23 rd to October 10th or so with Dompteur Mooner)And also we´ll go to the UK in October (16th to 22nd). Polly will record new stuff next week in the studio for the new 12", and she is recording vocals for an artist we can´t tell you YET!!!Hehehe
8)
Name your top three desert Island recordings?
1. B52s - Play Loud
2. Ultravox - Three into one
3. White Noise - Electric Storm in hell (this should be No. 1 is guess!!)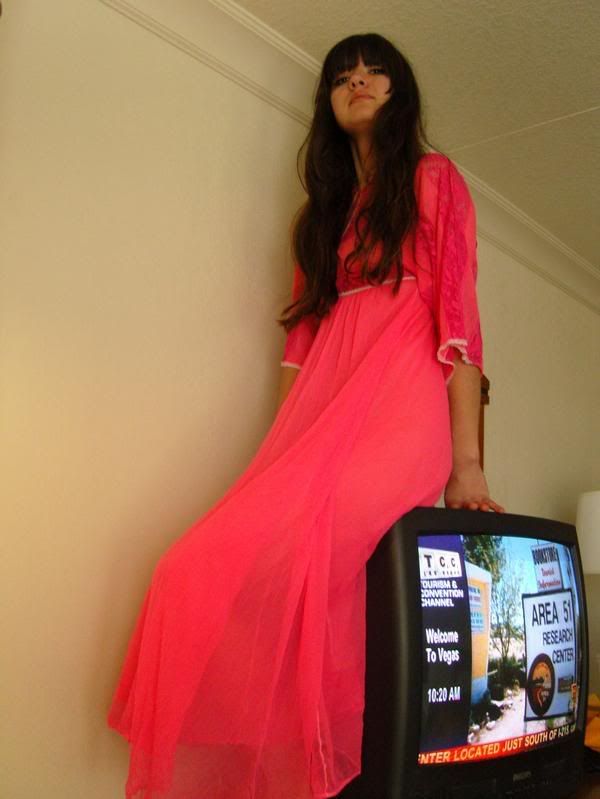 You can really see their individual style come out in these selections:
1)
Kid Creole and The Coconuts - I am
2)
Chicago - I am a Man pt.1
3)
Brother to Brother - Chance with you
4)
Chicago - I am a Man pt. 2
5)
KC and the Sunshine Band - Get down tonight
6)
Walter Murphy and the Big Apple Band - A Fifth of Beethoven
7)
Add N to X - Eveready Equestrian
8)
Club L eBomb - Purple Tiger
9)
Aphrodite's Child - Loud Loud Loud
10)
Dead Kennedy's - The Prey
11)
Lucifer - Ring of Aida
Just released on Love in C Miner are Mooner's edits of Conrad Schnitzler's original recordings
sound snippets
here
.
Mooner's Mix on Viva's Naked Fridays.
http://www.viva-radio.com/
Goto the contributer section find Naked Fridays (alphabetical order) and use the episode drop down to find Mooner's mix. A real belter.