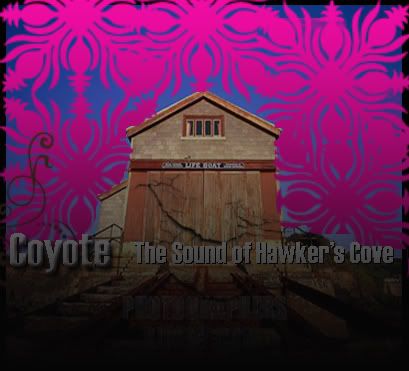 I have an awesome exclusive mix for you from the mighty Coyote. Been a huge fan of their sound for a while (they never disappoint). This is a great mix of baked and smoked jams rolled into a balearic haze of smoke. Lovin it.
A great summer starter for those parts of the world that are feelin the sunshine! (or to keep the cold at bay while you lounge in front of a fire).
Don't forget to cop Coyote's new EP on
Isitbalearic? recordings.
Using a a temp megaupload link
da mix
Tracklisting
1 journey into the source...beyond sound
2 black magic...soft rocks
3 california...flash in the pan
4 change the world...hot chocolate
5 map of africa...map of africa
6 tin man...america
7 a part of me...coyote
8 everybody's mantra...mike burns
9 scafffold (coyote remix)...mudd/pollard
10 features of love...mike francis
11 drago...mudd/ahmed fakroun
12 track 3...d.lissvik
13slippery people(instumental)...the staples singers
14 dont wanna go...loud e
15. this must be the place...talking heads