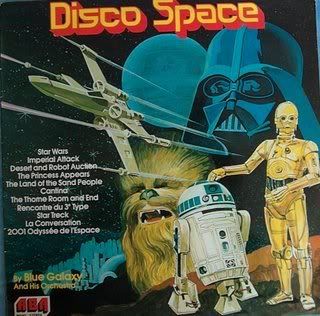 This is the inaugral post of Talking in Stereo. I hope to bring you some great music as we explore the cosmos of disco and dance music. Don't be too concerned this blog won't be all mirror balls and cocaine spoons. I am hoping to expose some great new music and some forgotten Disco gems. I will also be uploading mixes and special treats.
Thanks for joining me and lets start talking in stereo.
So as a start I want to throw some great musical nugs your way:
Mungolian Jetset-
The man, the myth, or as his mom knows him DJ Strangefruit aka Pål Nyhus. Here is a quote from Strangefruit from
bambam radio
's great site. Definately check the rest of the site out run my man Oyv.
Quote: "The album is a trip through imaginary spaces", says Nyhus. "We wanted to make album that seemed to have been discovered in an elephant's graveyard, a place where the great ideas that slipped just out of reach when when Teo and Miles were cutting loops to make Bitches Brew, or when Hendrix was visiting the Third Stone From the Sun. We wanted it to be everything that ISN'T in the photo, it is everything that made it worth taking a picture in the first place. This a longer look at a fleeting moment."
Mungolian Jetset - When your in need
I had this next one on my mp3 player on they way to work and it was rocking my commute. Another from the Oyv! Check Rune's man's impressive
discography.
King - Love & Pride (Rune Lindbaek edit)