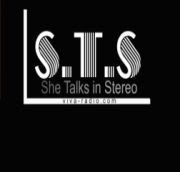 I just wanted to let you know that you can catch my monthly show on Viva-radio.com. Make sure you check out shows by Dan Selzer, The Dream Chimney boys, Lovefingers, and Bumrocks. I am humbled by the caliber of talent that is on Viva. Thanks to Matt for the opportunity and support. It has been a awesome experience so far.
Show description:
She talks in stereo is a story of an alien race bred in disco balls and cocaine spoons. They travel the cosmos seeking dance floor vibrations. Enter their sonic landscape and start talking in stereo.
Also I would like to announce that you can hear my show live at two different times during the week. Thursday's 1pm-3pm PST & my new slot Saturdays 9pm-11pm PST.
url for show and access to archives: viva-radio.com/shetalksinstereo
Feedback would be great. Thanks for reading