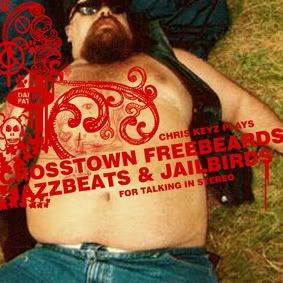 I am proud to announce the third exclusive mix for Talking in Stereo. It comes from a great DJ and audio blogger out of South Africa, Chris Keyz.
Chris runs one of the best audio blogs on the net called
Another Night on Earth
. His Blog has just reached 50,000 visits due to his intriguing and discerning collection of re-edits and exclusives that Chris posts and writes about. If someone would have told me 6 months ago I would be hosting a mix from a DJ almost half way across the world I would have said they were crazy. Now on to the music.
I want to thank Chris again for the opportunity and his effort involved. Look out for pt 2 coming soon!
Chris Keyz - Crosstown Freebeards Jazzbeats & Jailbirds
1. The Champs Boys Orchestra - Tubular Bells (Cosmic Mix)
2. Venus Gang - Love To Fly
3. Micheal Quatro - Stripper (Lexx Edit)
4. The Billy Cobham & George Duke Band - Do What Cha Wanna
5. Your Favourite Dancer - Pussyfeet
6. Snuten - Wild & Free (Claws Against Knives) (Todd Terje Night Version)
7. 7 Samurai - Modernization
8. Lonnie Liston Smith - Expansions
9. Dennis Jr & LP - Things Are Getting Better
10. Patrick Cowley - Sea Hunt
11. Betty Botox - I am an Indian Three
12. Idjut Boys - Smoke Me
13. DJ Harvey - C is for Charlie
14. Sun La Shan - Catch
15. The Human League - Being Boiled (Beborn Beton Mix)
16. Gaz Nevada - I.C. Love Affair (Munk Edit)
17. Billy Paul - East (re-adjustment by Diesel & Dj Harvey)