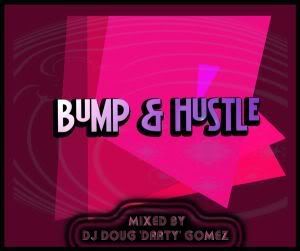 DJ Doug 'Drrty' Gomez - Bump & Hustle
Alright people, here is a banger of a mix from my NY connection DJ Doug 'Drrty' Gomez, this mix exudes NY sophistication with its uptempo funky disco and classic house grooves. I first met Doug through the DJH forum and we had traded some music and kept in touch since then.
Doug is also a great producer with partner DJ Drilla under their DrrtyHaze moniker (releases on Gomma and Tirk (album in the works). This very busy man also runs the drrtynewyork site. You can find all manner of musical mayhem by Doug and selects guests, including me. With all of Doug's mixes the mixing is superb (DJ's still mix?), yeah this one does and also knows how to rock the spot. Peace!
Better copy of artwork here
http://i125.photobucket.com/albums/p54/bwyse03257/BumpHustleCovercopy.jpg