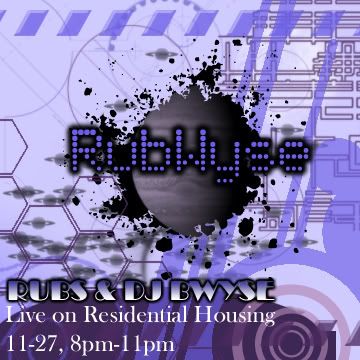 URL:
http://radio.myhouse-yourhouse.net/
Rubs and I will be thrownin' down some dirty slo-mo disco & low-slung House for your aural pleasure. . .PEace
set times:
8-9 PST - BWYSE's slo-mo bearded disco set
9-10 PST - Rubs' shootin from the hip House set
10-11 PST - RUBWYSE soundclash tag team. Expect the unexpected.